How to cook your STEAK in a pan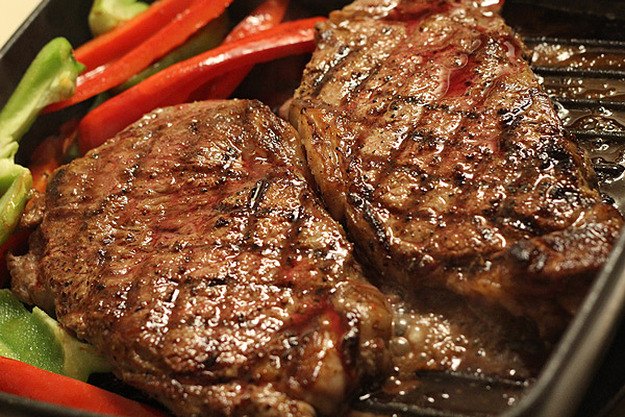 Heat up a non stick pan for a few minutes until it is really hot.. Do not put any oil in yet.

When the pan is heated, pour in a teaspoon of oil of oil and add steak (best cooked at room temperature).
Unless steak is a thick cut, between 2 to 4 mins on either side gives you rare or medium rare.
Seal meat an extra few minutes before turning if you want it cooked less pink.
For a real steakhouse flavour, Snoggys seasoning is delicious and designed for Beef, Lamb, Chicken or Pork. Phone our Butchers and they will assist you.